Join us on the spooky night of Saturday 27th October for our Halloween Dance!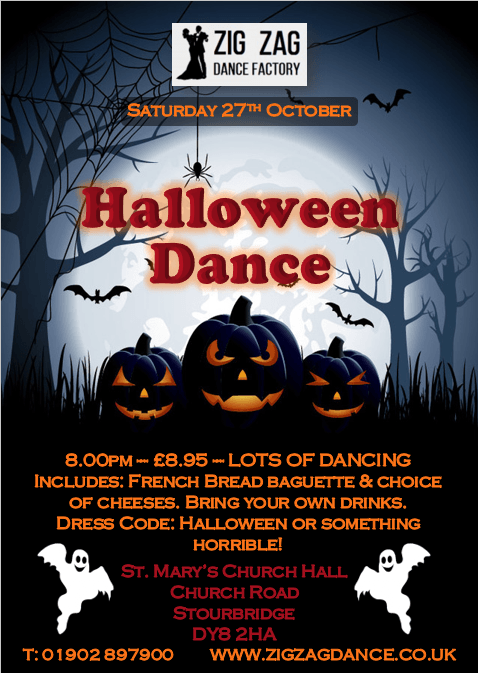 The night starts at 8:00pm and will be a fun evening of dancing! A french bread baguette and a choice of cheeses will be included. Please bring your own drinks.
Dress code: Halloween or something horrible!
Venue: St. Mary's Church Hall, Church Road, Stourbridge DY8 2HA
Tickets: £8.95 each
Call us on 01902 897900 or ask your dance teacher if you're interested in tickets.